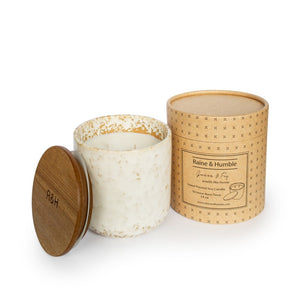 Smells like home!
This fresh, lively bouquet is endlessly familiar and perfect for any room in the house from bathroom to kitchen and beyond.
All Raine and Humble fragrance products feature recyclable or reusable packaging to reduce waste and care for the environment.
Large candle with 50hr burn time in its own re-usable porcelain canister and wooden lid.