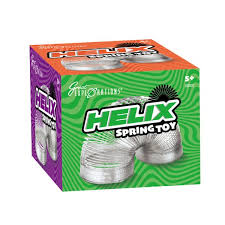 Generations of children and adults have loved playing with slinkies! 

As with all Otago Museum toys, this slinky is high-quality. Made of metal and hardy, your child will have hours of fun. There are lots of tricks to learn, in an affordable gift that will be used for years.
Slinkies are great for kids and make an ideal gift, stocking stuffer, prize, or present.
Recommended for ages 5+