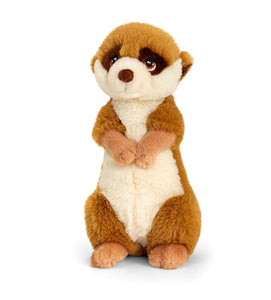 Adorable and responsibly made, this meerkat from Keel Toys would be a comforting companion.
Like the other soft toys in the Keeleco range, it's fashioned entirely from recycled material. 10-14 water bottles go into each one!
The meerkat's fur is supremely soft and glass bead stuffing creates a weighted, floppy feel that's ideal for hugging.