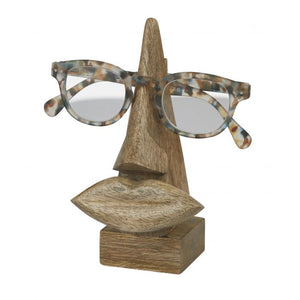 The Missy Glasses Holder is stylish and practical. 

Hand carved from mango wood, it features a charming face with luscious lips to many anybody envious. This is the perfect way to display your glasses when not in use, with a bit of personality.
A great accessory for an office desk or work space.