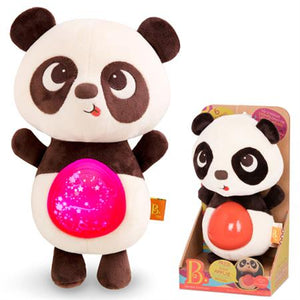 Bedtime can be a scary prospect when you're little, and the darkness turns your toys and furniture into unfamiliar shapes. It's no wonder the kids don't always want to stay put. 
Make the process easier by creating a calming atmosphere with this Panda nightlight from Battat. 
It can play six different songs, and the panda's twinkling tummy glows gently along with the music. 
Ages 1+

2 modes: lights only, or lights and music

6 songs to choose from (3 minutes each)

2 x AA batteries included