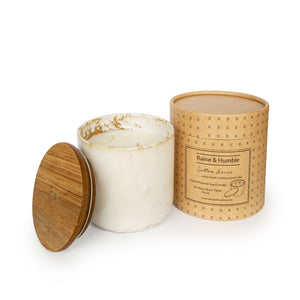 When the gloom of a damp night is keeping you inside with the windows shut, Raine & Humble's Cotton House candle can keep your spirits up.
Its fresh cotton fragrance is invigorating and comforting. You'll be able to use it for a long time, too - it burns for 50 hours!
This hand-poured soy candle comes in its own re-usable porcelain canister, with a wooden lid to reduce waste, and care for the environment.