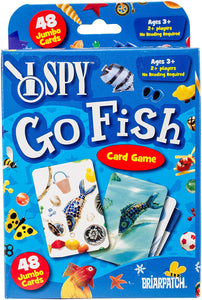 Have you a monkey? A dinosaur, too? I spy a Go Fish card game for you!
This is a traditional first card game for two or more players, includes 48 cards (24 matching pairs) and two rules cards. Try to get the most pairs of cards!
This is a great stocking filler or for your games cupboard at home.
Recommended for ages 3+