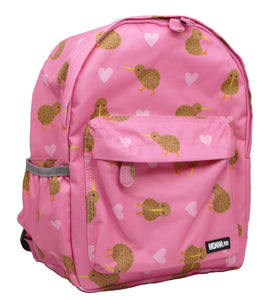 Say goodbye to dull backpacks and hello to fun with the Moana Road Kids Backpack Kiwi Heart!
Featuring two adjustable straps, a fixed loop, two zippered pouches, side pockets, and an inner pocket, your little one can take all their goodies with them in style.
Plus, they'll be lovin' the cool kiwi + heart design!
What's not to love?