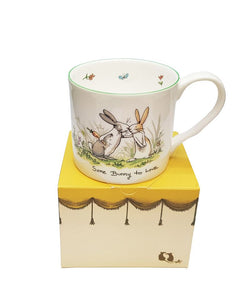 Any bunny, anywhere, any bunny find me some bunny to love!
Found the one? Let them know with this sweet little mug.
Medium sized fine bone china mug, with illustrated designs around the whole mug and inside. Each mug comes packaged in Two Bad Mice white tissue with gold detail, in a colourful gift box.
Size: 80 mm diameter x 72 mm high, holds 300 ml.
Made in the UK