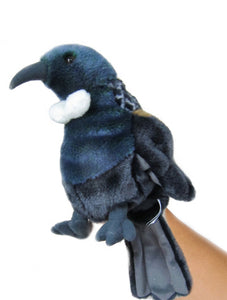 Tūī are a large species of honeyeater bird endemic to Aotearoa New Zealand. Tūī have a loud and complex call with many different notes and sounds.
Use your plush Tūī to learn their call, then listen out for it next time you're in the garden! 
Makes real sound. NZ Birds Collection, soft toy.